Emmanuel Artusa-Barrell
Vice-President, Strategic Partnerships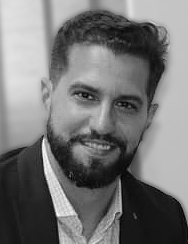 Emmanuel has worked in several areas related to international government relations and corporate affairs, providing advisory on strategic partnerships on both corporate and government arenas.
He previously worked as a regional risk adviser in Latin America for one of the largest international security firms in the world. Previously he worked for several embassies in Argentina, including the Royal Thai Embassy and the Japanese Embassy in Buenos Aires, reporting directly to the Ambassador as a political and economical adviser.
Emmanuel holds a degree in International Relations from the Catholic University of Argentina, a Masters of Science in Risk, Crisis and Disaster Management from the University of Leicester, a MBA from the Catholic University of Argentina and a MSc in International Business and Politics from Queen Mary University of London after been awarded the FCDO's Chevening Scholarship.