FIRST Award for Responsible Capitalism 2008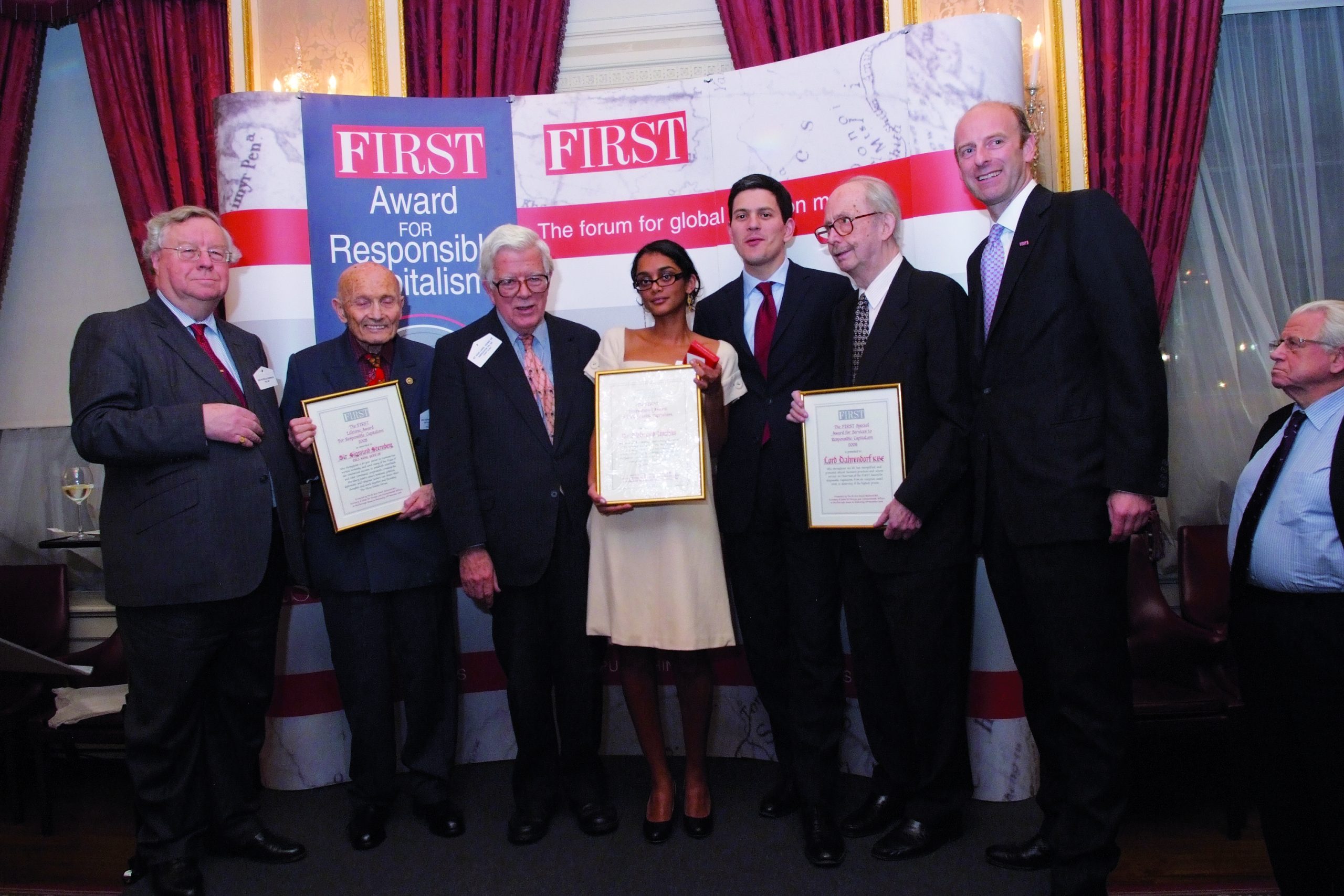 The FIRST International Award for Responsible Capitalism 2008 was presented to Dr Mohamed Ibrahim, founder and former Chairman of Celtel International.
A special Lifetime Achievement Award was presented to Sir Sigmund Sternberg, co-founder of the Three Faiths Forum.
A special award was presented to Lord Dahrendorf KBE for services to responsible capitalism.
The awards were presented by the Rt Hon David Miliband MP, Secretary of State for Foreign and Commonwealth Affairs Foreign Affairs at a ceremony and reception held at Marlborough House, London.