State Visit of the President of the People's Republic of China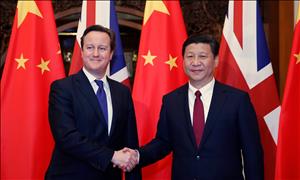 FIRST published the official report entitled China and the United Kingdom: A Golden Era of Partnership to mark the State Visit of President Xi Jinping to the United Kingdom. President Xi commented I would like to extend my sincere greetings and best wishes to the British Government and the British people through FIRST Magazine.
British Prime Minister David Cameron welcomed the President's State visit to the United Kingdom and wrote I hope that this visit will mark the beginning of an even stronger partnership of constructive engagement between our two countries.