Rupert Goodman DL
Chairman and Founder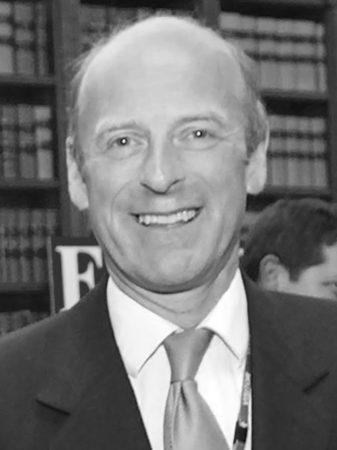 Rupert Goodman was educated at Eton and Trinity College, Cambridge. Founder of FIRST and Chairman of the Board (FIRST is a Queen's Award for Enterprise winner in 2010 and 2013). Chairman of World Petroleum, Chairman of World Energy Insight, Founder Director of Equilibrium, Director of New Waves Solutions, Chairman of Elmbridge Partners, and Fellow of the Royal Geographical Society. A Trustee of the National Botanic Garden of Wales (2005-2008). PPA Award recipient in 1993.
He was appointed a Deputy Lieutenant of Greater London in 2012 and is the recipient of a London Metropolitan Police Commissioner's Commendation. Rupert Goodman is also a Vice-President of Fauna and Flora International, a Founder Trustee of the British-Kazakh Society (2002-present), and was elected Chairman of the British-Kazakh Society in 2013.
He is a Vice-President of The Algerian-British Business Association, a member of the International Advisory Council of Atlantic Publishing and a member of the Development Board of Artes Mundi.
He founded the Responsible Capitalism Programme in 2000 and co-edited (with Lord Cormack) Responsible Capitalism in 2009. He was elected Chairman of the Thai-UK Business Council in 2019. He was appointed a Trustee and the Deputy Chairman of Prince's Trust International in 2016. He was appointed an International Ambassador to Prince's Trust International in 2022.
He has written and co-edited a range of publications on international affairs, such as the special report on Britain's Foreign Policy.